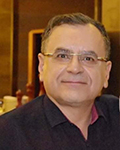 President:

Professor Saeed Alborzi (Professor of Obstetrics and Gynaecology, Shiraz University of Medical Sciences, Iran)
President's message
Endometriosis and adenomyosis affect millions of women worldwide, Putting a huge burden on their quantity and quality of life and also on their families and on society as a whole. Nevertheless, scientific knowledge of these diseases is still at its infancy. We still don't fully understand the aetiologies of these multifactorial diseases and the physiopathologic processes that underline them. Likewise, we need much more research to be done on the diagnosis and treatments of these conditions.
In 2010 Clinicians and researchers from 5 Asian countries gathered together in Shanghai and founded the Asian society of endometriosis and adenomyosis, in order to create a framework that allows experts on this field from across our great continent to communicate and cooperate with each other. Eleven years later, this organization has grown into a strong and prestigious scientific community with representatives from fourteen Asian countries and is still growing.
It is my great honour and privilege to serve as the 5th president of this society. The current strength of ASEA is the result of the great leadership of my four distinguished predecessors and the contribution of all our amazing colleagues from across this continent.
The society has 3 major goals for the near future:
To expand even further and involve colleagues from many other Asian countries.
To increase our cooperation with other similar organizations in Europe, Africa, Australia and the Americas.
To create Asian guidelines for diagnosis and treatment of endometriosis and adenomyosis.
We strongly believe that this vast, beautiful, ancient and diverse continent can contribute a lot to humanity's struggle against endometriosis and adenomyosis.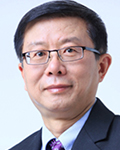 Past President:

Professor Sun-Wei Guo, M.Med., M.Sc., Ph.D. (Shanghai Obstetrics and Gynecology Hospital Fudan University Shanghai China)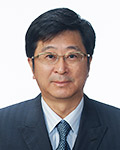 Past President:

Professor Tasuku Harada (Tottori University, Japan)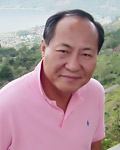 Past President:

Professor Yong Taik Lim (The Catholic University of Korea)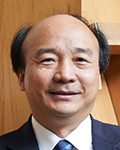 Past President:

Distinguished Professor S.J. Sean Tsai, Ph.D. (College of Medicine National Cheng Kung University Tainan, Taiwan)